PRODUCT DESCRIPTION:
Hot Kid GPS Smart Watch Wristwatch SOS Call Location Finder Locator Device Tracker for Kid Safe Anti Lost Monitor Baby Gift
Three colour Available(Blue, Pink, Orange)
Please mail After Order or we send by Our choice.
| | |
| --- | --- |
| SOS one key help | In case of emergency, press the SOS button, which issued a distress message to the guardian. |
| Triple Location | GPS satellites, base station, WIFI indoor positioning (the latest features, high accuracy) |
| WeChat | micro-channel intercom, SMS Push |
| Smart Eco | GPS off mode power |
| Remote Monitoring | high sensitivity microphone, voice user in an emergency situation, real-time monitoring equipment surrounding |
| Two-way Conversation | between users can talk to each other, you can set three family number real-time call |
| Children between the new call | You can set 10 children baby phone call (the latest features yo!) |
| Electronic fence | device-centric to designate an area on the map, the area immediately APP and SMS alarms |
| Historical Trajectory | anytime queries within three months running track |
| The Time display | GPS precise timing, without having to manually adjust the time |
| Pedometer | walking a few steps quantifiable user |
| Love Rewards | Select the number of hearts on the app and click the determine key, then the information will be sent to watch. And the screen will show love hearts and number. |
| Compatible System | Android/IOS |
Watch language: English,Russian.
App Language: English, Chinese, Portuguese, Spanish, German, Turkish, Vietnamese, Russian, French, Indonesian, Malay, Dutch, Danish, Polish etc.
In order to use the GPS function , please noted that:
1.the SIM card should have GSM function and GPRS/EDGE enabled to be tracked.
2.Scan the QR code on the box or on the manual from your phone, install the APP, register the ID(the register ID is the ID number which shown on the back cover of the watch,and
the ID of the user name is not less than four characters) and other information to start the tracking.
3.In some untested area, the GPS function can not be guaranteed due to network situation.
About Configure:
1,Most SIM can works in this Watch directly, but some SIM need configure APN(this kind of Watch from other seller also need), only need to send a SMS(Text Message) code to the watch.
2,Some Watch maybe need set Server IP. Also only need to send a SMS(Text Message) code.
More detail about the Configure, view the "Advanced Manual" (in the end of this text product descriptions).
About Screen:
The picture shows the design drawing, shows the functions, not the real display. LED screen display is better than LCD. Please read the parameters carefully.
There is a screen protector on the screen,for protecting the watch during shipping. It is very thin and not easy to be found, please remove it before using.
About SIM Required:
This GPS Watch need SIM inside to work.
This GPS Watch works with 2G GSM system SIM; Most of 3G WCDMA SIM or 4G FDD-LTE SIM is compatible with 2G service, can be used in this GPS Watch.
But you should notice that:
1, Some 3G/4G SIM may be not compatible with 2G service or had cut 2G service, if you not sure,please contact the your local Carriers to understand.
2, Some SIM Carriers is planning to cut 2G service( for example: Singtel,StarHub,M1 in Singapore plan to cut 2G service in 2017-4), that means, the watch can work now, but after the carrier cut the 2G service, the watch can not work with this SIM. it is important, you should consider that before you buy it.
About PIN Code of SIM
This Watch DO NOT support SIM with PIN Code( It will give out a error, and not easy to deal with this error. Can not switch off or do anything else until remove the battery or wait the battery be used up).
If the SIM which is going to be used in this Watch, you must cancel the PIN Code first.
Advanced Manual:
http://www.xcluma.com/downloads/user-manual-gps-watch-xcluma.pdf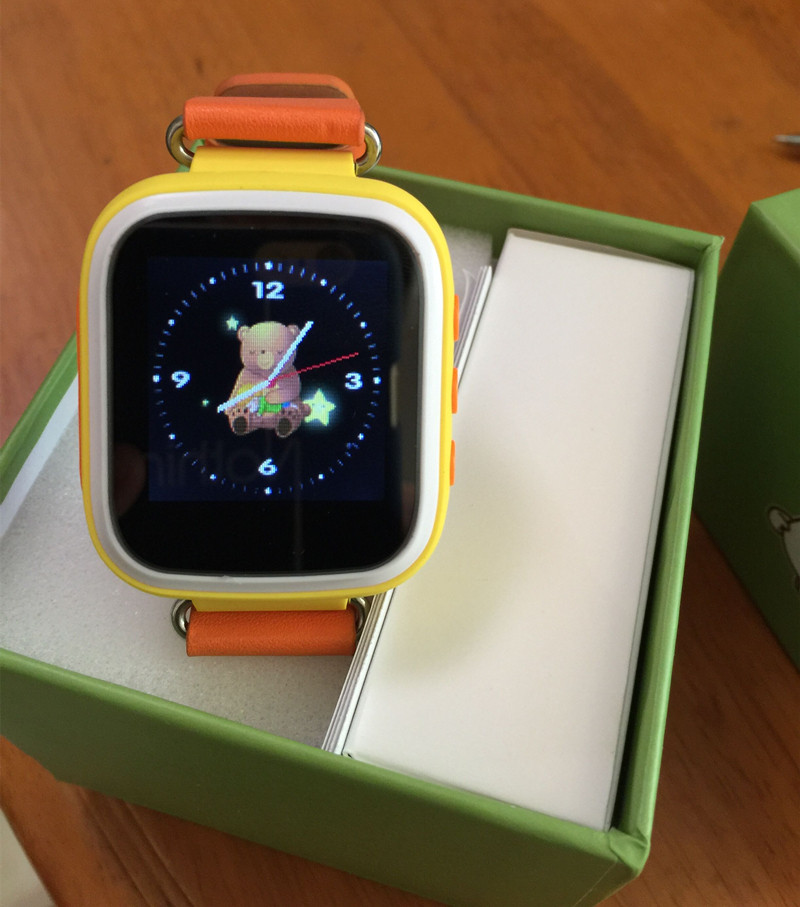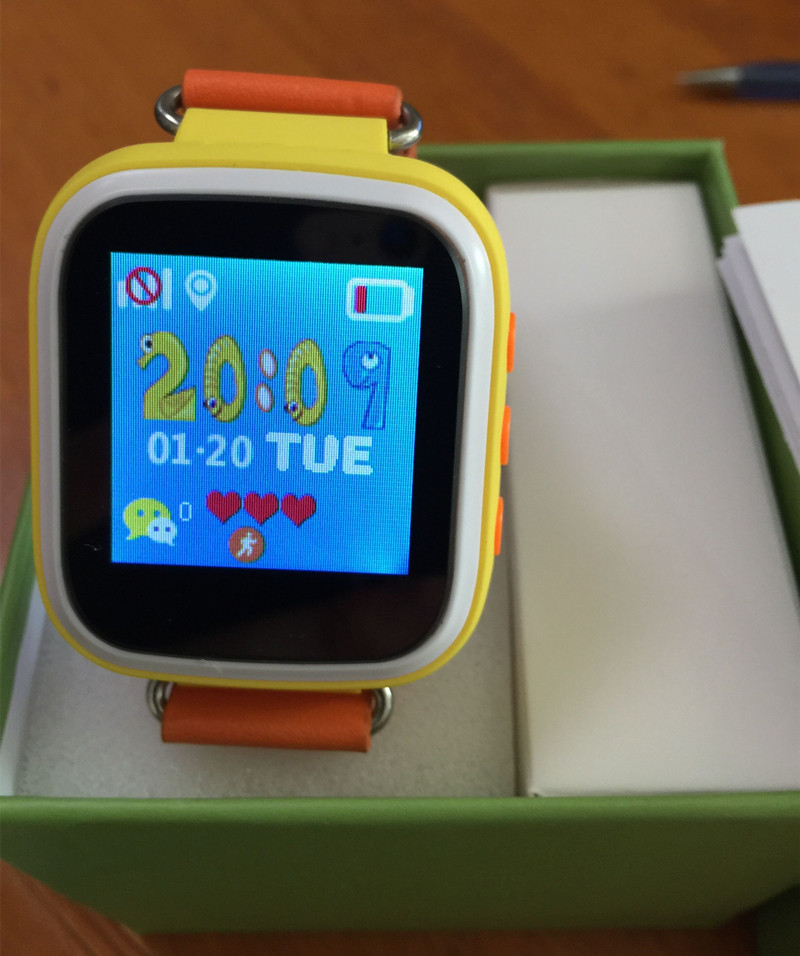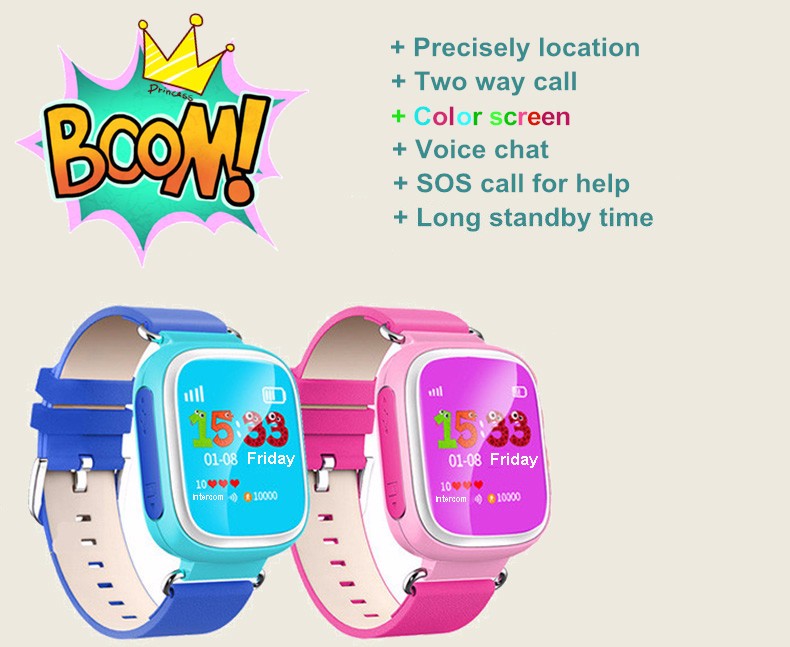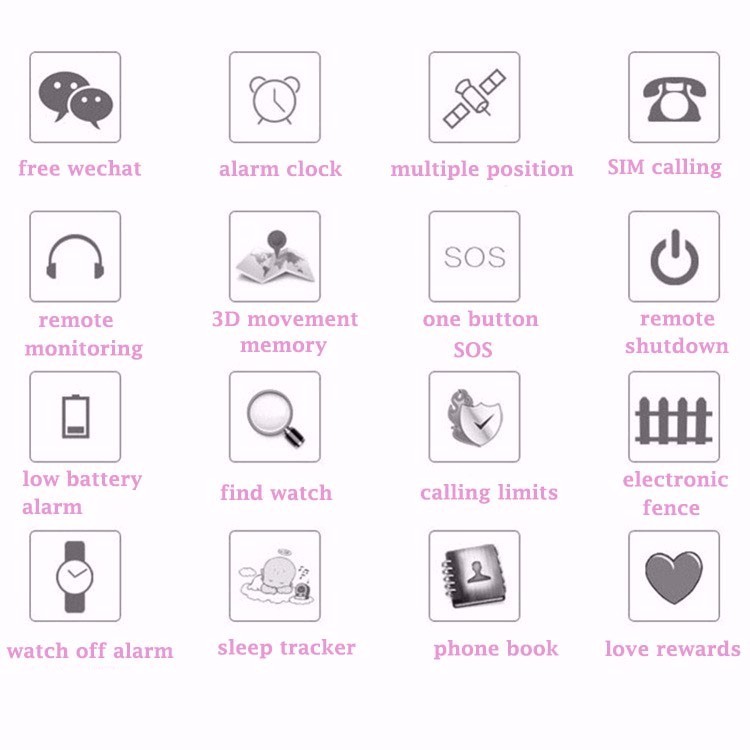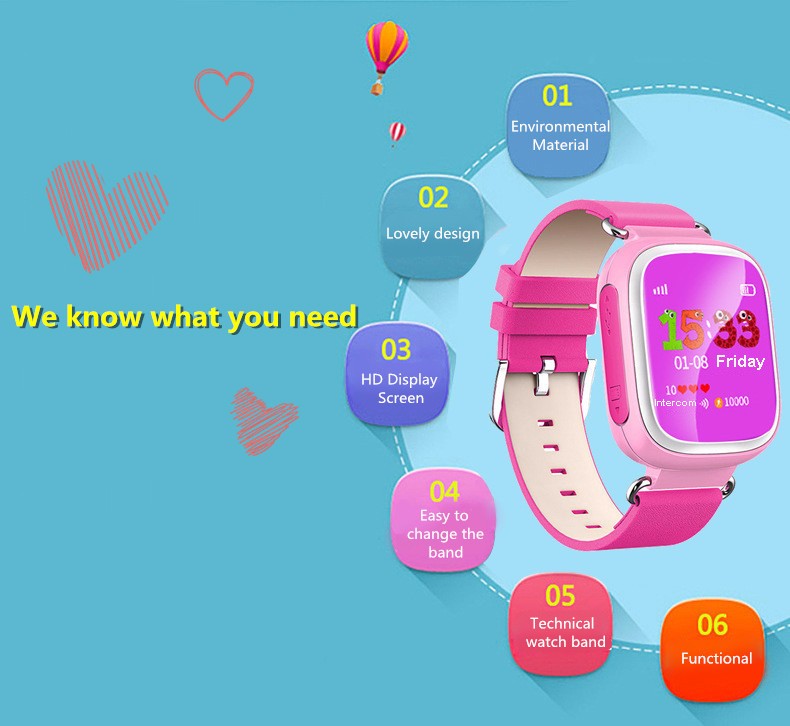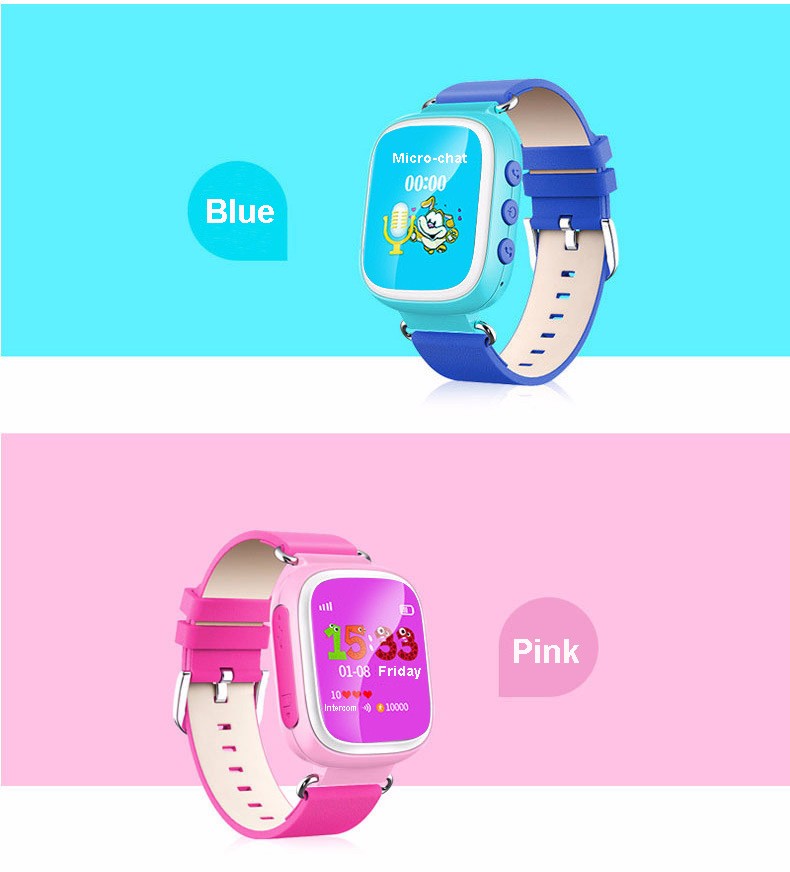 1. Big Color Screen: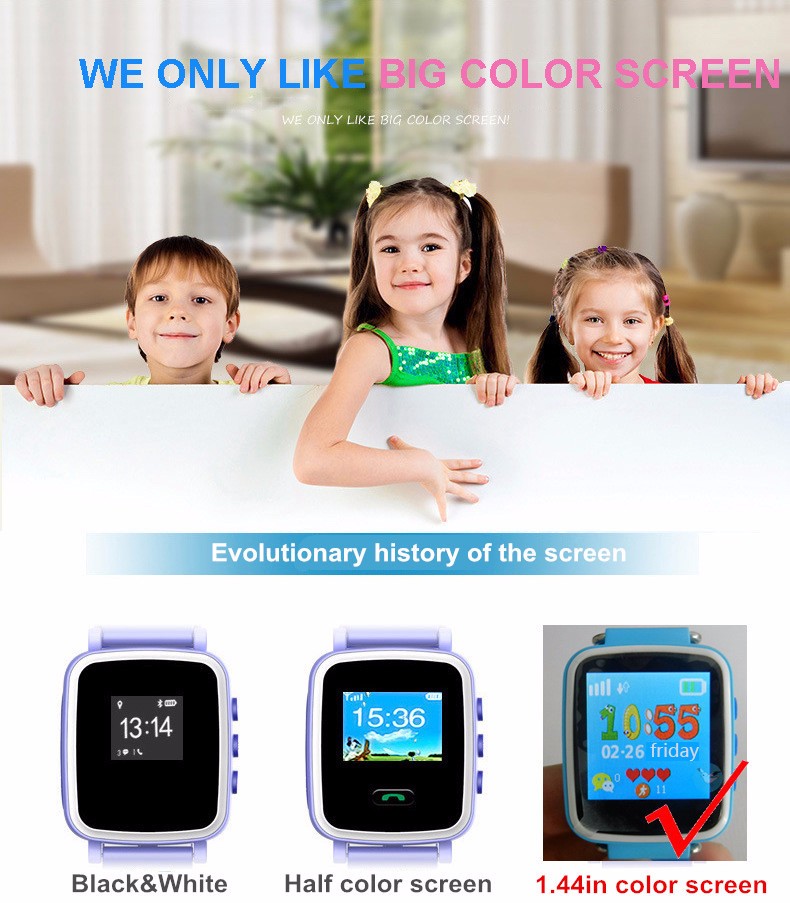 2. With Clip, More convinent :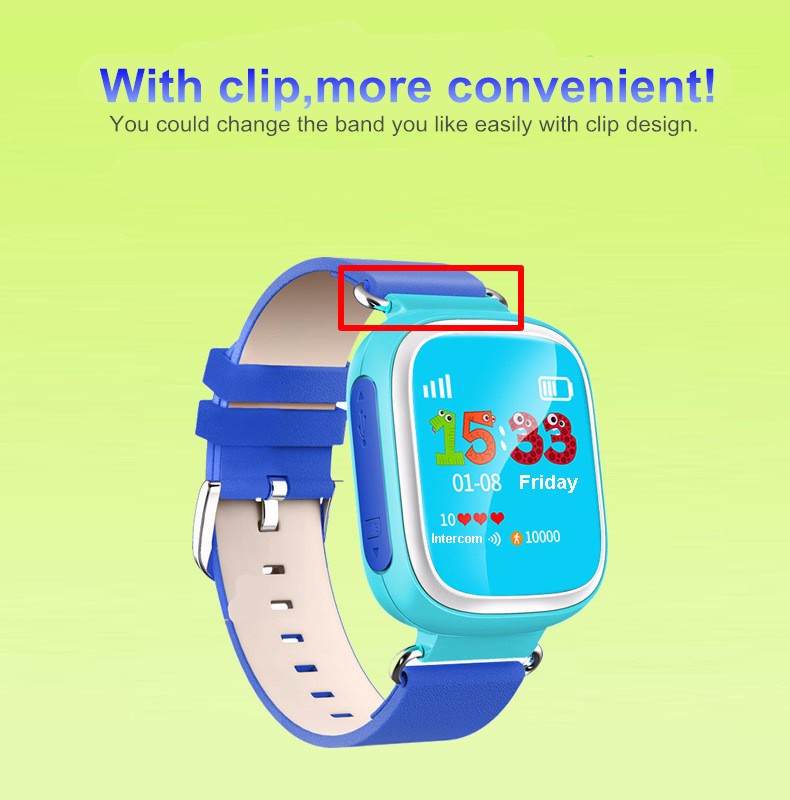 3. Double-Sided Talking: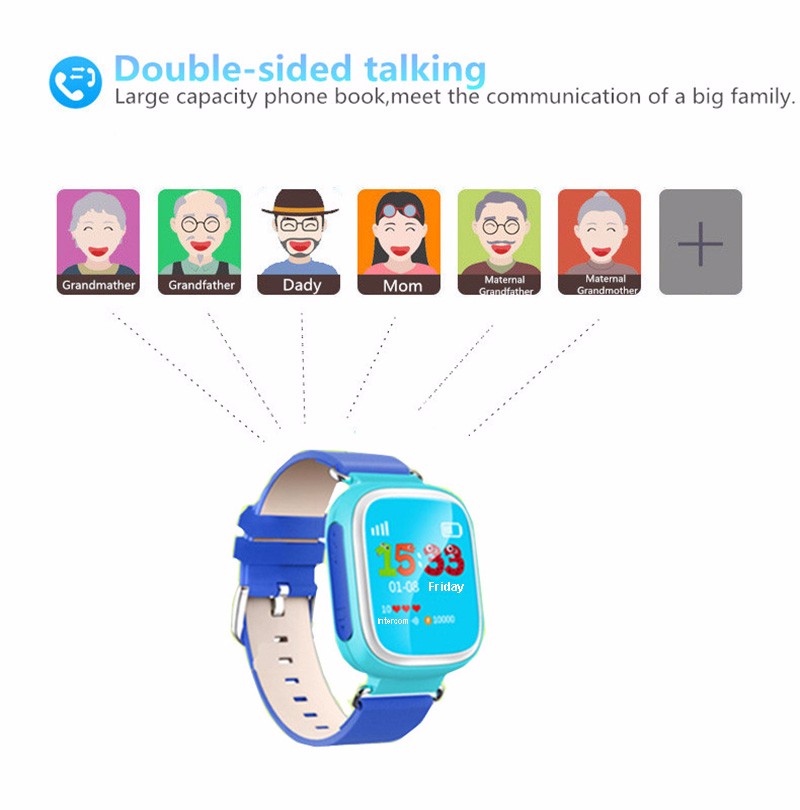 4. Speech micro talk: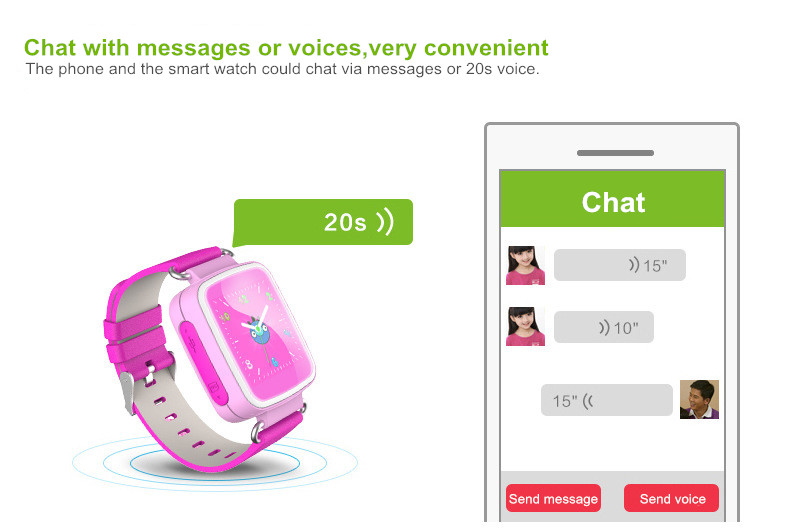 6.SOS one key for help: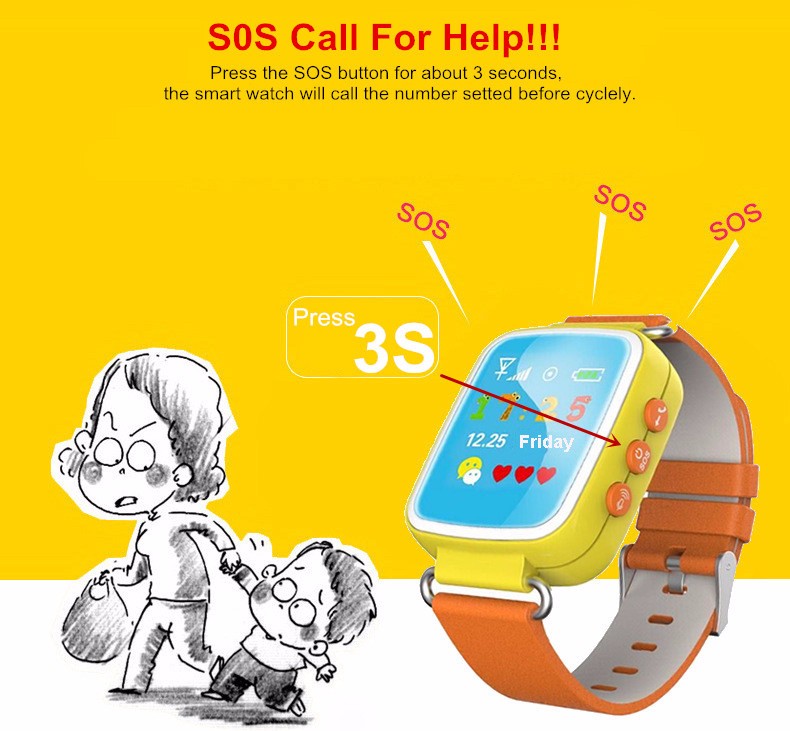 7. High quality display screen protect the eyes of children: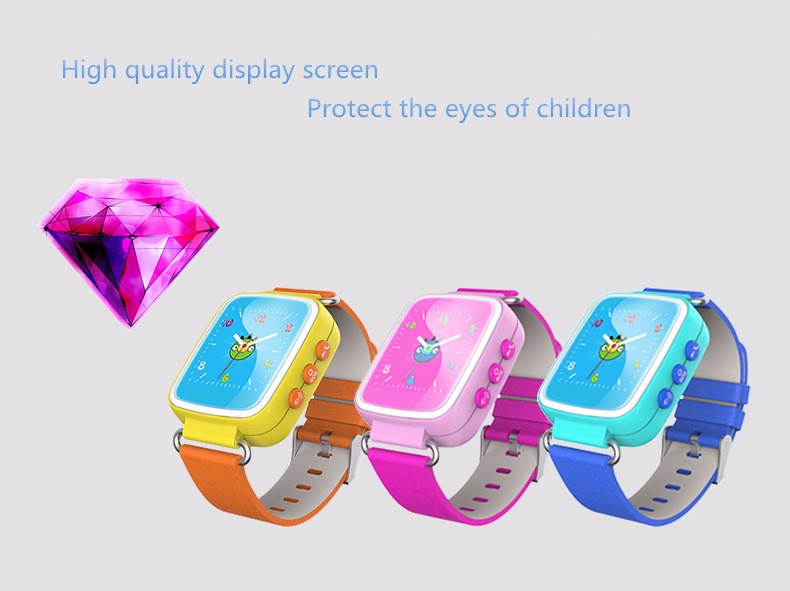 8.Shiled all the calles and messages from strangers function: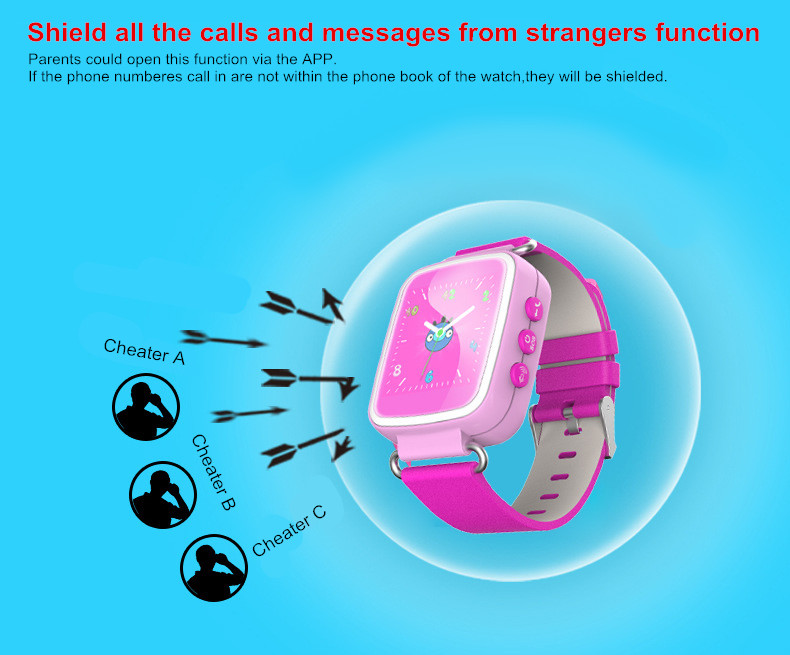 9.Historical Locus Track: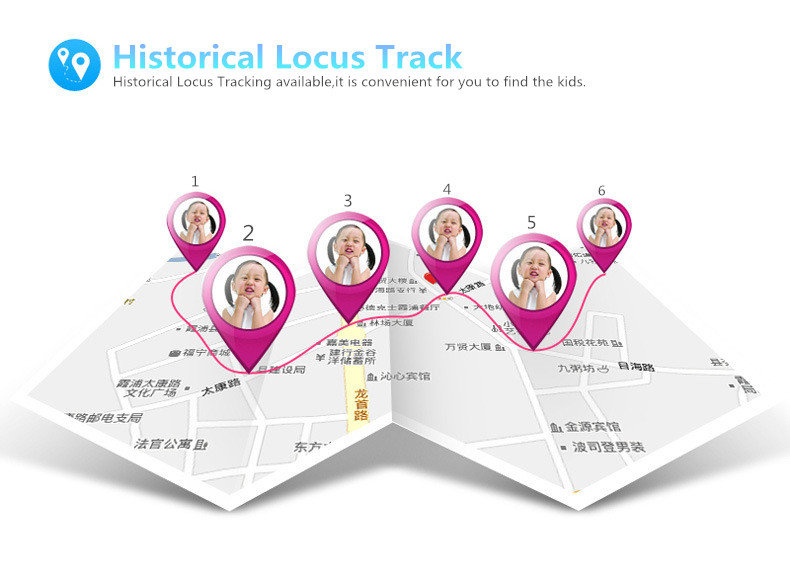 10.Disable in class,let the child safety: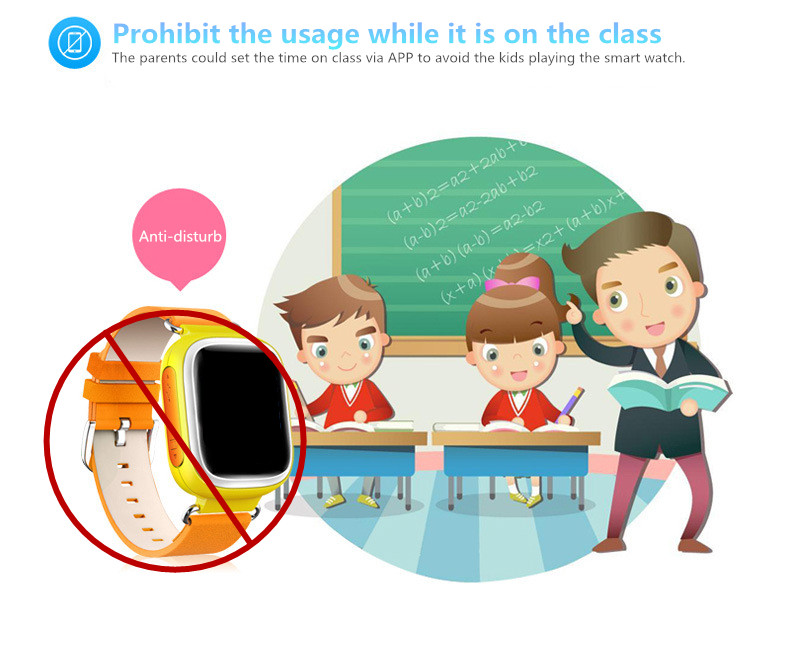 11.Sport pedometer function: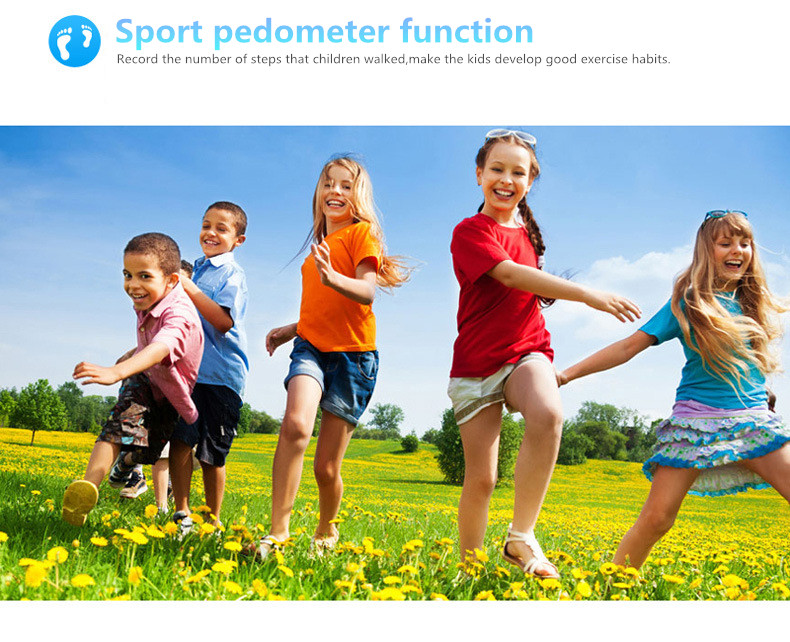 12.Electronic fence: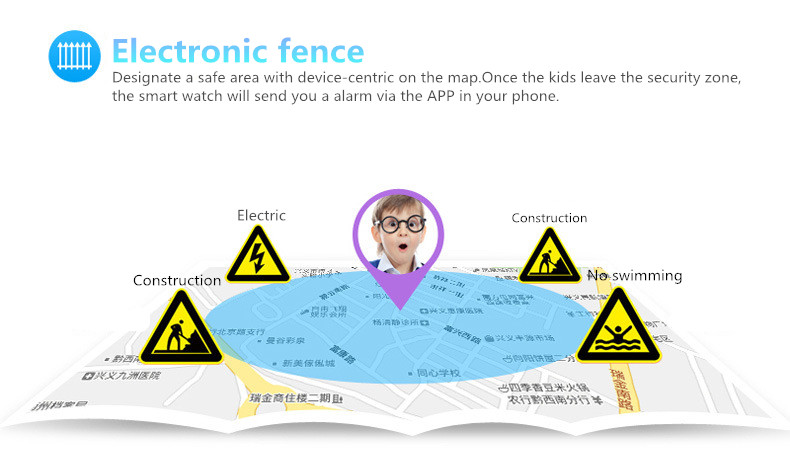 13.High quality,make children safer: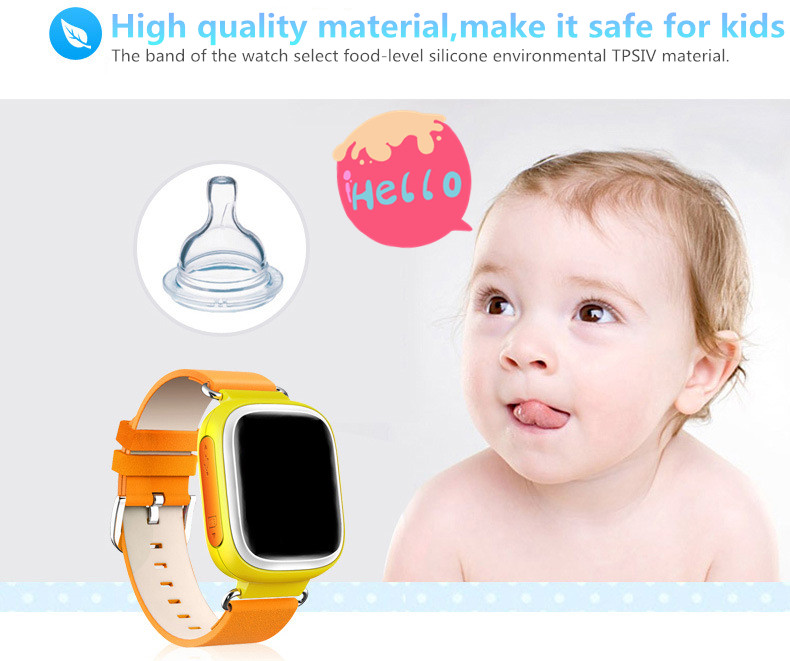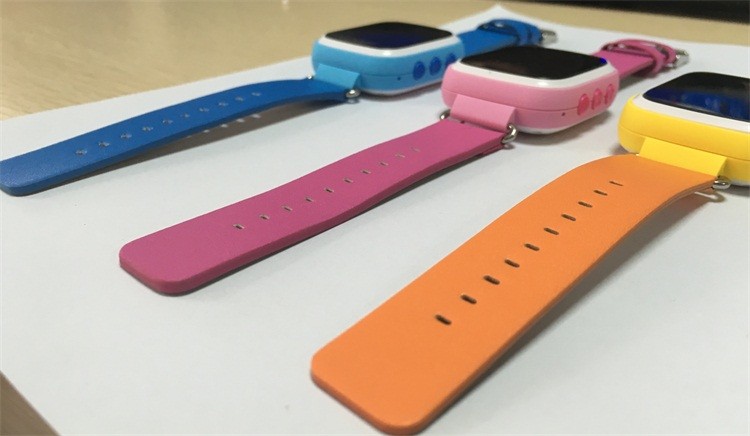 | | |
| --- | --- |
| GSM.GPS | MTK6261 UBX7020 |
| Product Name | Children watch phone |
| Mobile band | 850/900/1800/1900 Four Band |
| Network standard | GSM card (GSM), CDMA card can not be used |
| GPRS | Class 12.TCP IP Build in GSm MODULE |
| GPS sensitivity | -159dbm |
| GPS accuracy | 10M(2D RM) |
| GSM accuracy | 20-200M |
| Speed accuracy | 0.1M Second |
| Battery | 3.7V 320mA |
| Work Temperature | -20~70 |
| Humidity | 20%~80%RH |
| Dimensions | 45.0(L)*32.0(W)*13.0(H)mm |
| Net Weight | 35.1g |
| Gross Weight | 128g |
1 x Smart Watch

1 x User Manual

1 x USB Cable

1 x Box
FAQ for SMART WATCH:
How To Use:
1.Scan QR code on the packing box and which is always you can find at the button of boxes.
2.Downlad the APP "Setracker" and Register Account.
3.Scan or enter into the device ID.Each device has only one unique ID, it can be only be used once, and it is the access to connect between watch and phone.
4.Choose language and server location. After you scan the device ID and fill into the account name and password. You got to choose the language and server in you area before you finish it. The language we have now are: English, Türkiye, Português,Español,Deutsch. And there are 5 sever around world now, they are Hong kong, Asia and oceania, North America, South America, Europe and Africa.
How To Solve Problems:
Q: Why my unique ID will be existed?
The ID number is consistent, some customers do not use their ID number correctly, but use others by mistake, then you might be the one whose unique ID already existed.Pleae tell us the ID numbers,We will reset the ID on the server.
Q: How to retrieve my account, if I lost the account name and password?
You only need to offer us the ID number, then we can locate your device. After the data being cleared, then you can create another new account.
Q: Why the error range of GSM base station locating up to hundreds of meters?
GPS locating is a way of satellite positioning, so it is quite accurate. But GSM locating is based on base station, its accuracy depends on the signal strength received by the transmitter, where has the better signal, then it location will be provided. So the error range can be big.
Q:Why the watch can't connect to the internet?
Please make sure SIM card support "GSM" and installed ok,the gprs works fine.
Make sure you choose the right server,If not,It can't connect to server.