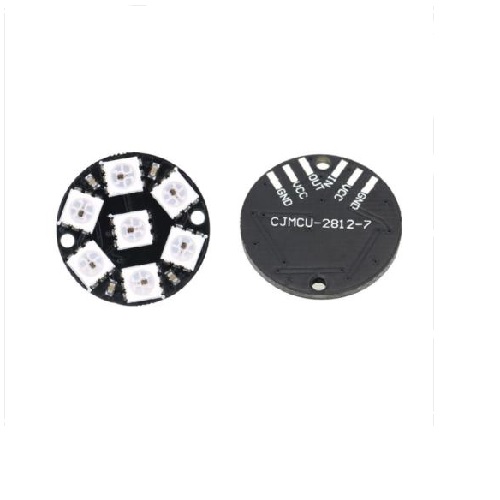 DESCRIPTION:
100% Brand New and High Quality

Intelligent reverse polarity protection, power supply reverse polarity will not damage the IC.

IC control circuit and a power LED spot light utility.

Control circuit chip with RGB components in a package in 5050, to form a complete external control pixels.

built-in signal shaping circuit, any one pixel after receiving the signal through the waveform shaping and then output to ensure line waveform distortion will not accumulate.

Built-in power-on reset and brown-out reset circuit.

trichromatic color of each pixel can realize 256 highlighted, complete 16777216 colors of all true color display, the scanning frequency is not less than 400Hz / s.
Using the NTC thermistor sensor , good sensitivity

the comparator output signal clean waveform is good , driving ability, than 15mA.

adjust the temperature distribution bit detection threshold

Working voltage 3.3V-5V

the output format : Digital switching output (0 and 1)

with bolt holes for easy installation

a small board PCB size : 3.2cm x 1.4cm

using a wide voltage LM393 comparator
WS2812 7-Bit 5050 RGB Lamp Panel Round LED Board