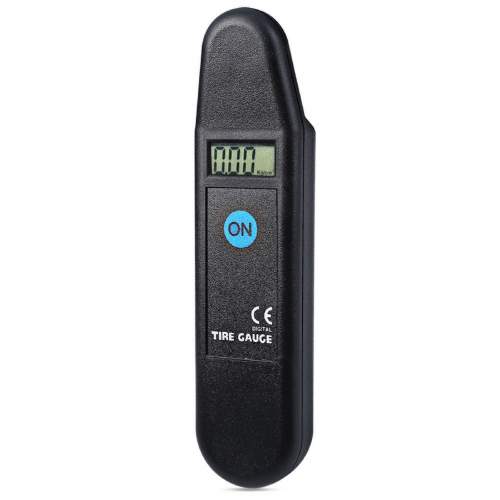 DESCRIPTION:
This handy digital tyre gauge is a great indication to keep your tyre pressure at manufacturers recommended levels for safer driving.

It's a known fact that when tyre pressure is below manufacturers recommended levels you get less millage and more wear on your tyres.

This tyre gauge is accurate, quick and simple to use and comes complete with battery.

The range is from 0-100psi (0-6.9BAR) and is read on a digital LCD screen with automatic shut off to save battery life.
SPECIFICATIONS:
Digital Tyre gauge

Range: 0-100PSI (0-6.9BAR)

Digital LCD screen ? Easy to read

Simple to use

For use with motorcycle and car tyres
Digital LCD Display Accuracy Wheel Tire Air Pressure Gauge Tyre Tester