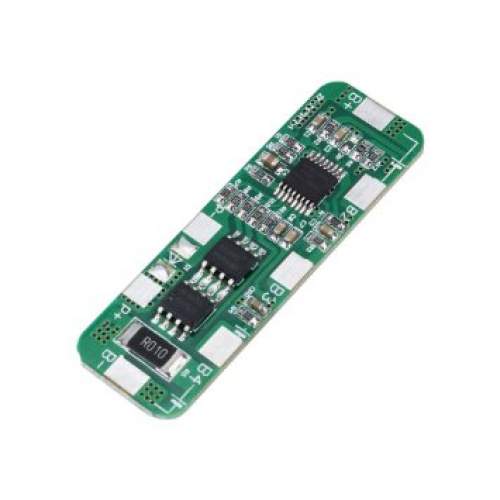 DESCRIPTION:
Built-in high precision voltage detection circuit.

Connect to the charger terminals which using high pressure device.

Built-in three over current detection circuit (1 over current, 2 over current ,load short circuit)

Through the MOS tube ,it can control the battery charging and discharging;

Low standby current consumption.

Properties of the lithium battery protection board

Discharge voltage range: 2.5 + / - 0.05 v to 3.0 v

Maximum working current: 3A

Working temperature: - 40 - + 50 DEGREE

Maximum instantaneous current: 4-6A

Storage conditions: - 40 - + 80 DEGREE

Static electricity: less than 6 uA

Useful life time: more than 50000 hours

Resistance: less than 45 m Ω

Short circuit protection: can protect,need charging.
​FUNCTION:
Connect the lithium battery with protection board according to the wiring diagram, when the battery voltage is between
the charging pressure and discharge voltage, and the P +, P - charging after 1 seconds,the output voltage P + and P - is
the same as the battery voltage.
4A-5A PCB BMS Protection Board for 4 Packs 18650 Li-ion lithium Battery Cell